NBR. 1 near rest. "Ichifuji"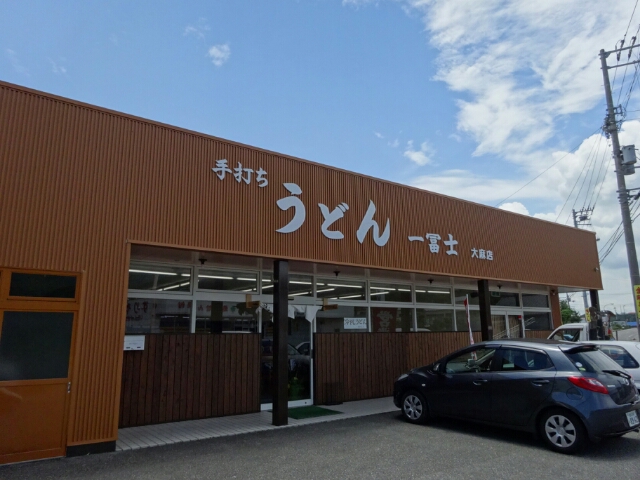 Ichifuji Japanese Udon restaurant.
Address
(1). 52-1 nishiyamada, bandou, naruto-city
Phone 088-679-9347
open : 10:30~16:00
Rest-day : Monday, 2nd,4th Friday
(2). 124 iwasaki, buyo-cho, naruto-city
Phone 088-686-3872
open : 10:00~14:00
Rest-day : Sunday
Ichifuji is Japanese Udon restaurant. Most popurar restaurant in Naruto-city.
There is the history of 100 years.
It is epoch-making for Naruto udon such as udon or the meat udon curry udon. Furthermore, I display various tempura, sushi, and enlarge the world of the Naruto udon more.
一冨士(一富士)
鳴門市撫養町斎田
鳴門市大麻町板東
まだまだマイナーな「鳴門うどん」ですが、今年の春 ロードサイド型のセルフ店として新店舗が登場しました!
鳴門うどんのセルフって、斬新!
しかも!知る人ぞ知る、とてもシブい名店。鳴門の「一冨士」さんの支店
本店は鳴門の斎田にある歴史を刻んだ小さなうどん食堂で、じいちゃん&ばあちゃんがやってます。100年の歴史があります。
甘く優しい出汁が特徴で、うどんの丼に加えて とっくりに入った出汁もついてきます。
出汁が美味しいので、このとっくりから出汁を追加しながら食べるのが幸せです。
大麻店では、本店の味を引き継ぎつつ、冷やしうどんや肉うどんカレーうどん等の鳴門うどんとしては画期的なメニューをラインナップ。さらに各種天ぷら、お寿司、煮しめなどをずらり並べて、鳴門うどんの世界をさらに広げてくれてます。
一冨士 大麻店(支店)
徳島県鳴門市大麻町板東字西山田52-1
088-679-9347
10:30~16:00(麺切れ終了)
月曜 第2/4金曜定休(月曜が祝日の場合は営業)
一冨士 本店
徳島県鳴門市撫養町斎田岩崎124
088-686-3872
10:00~14:00
日祝定休