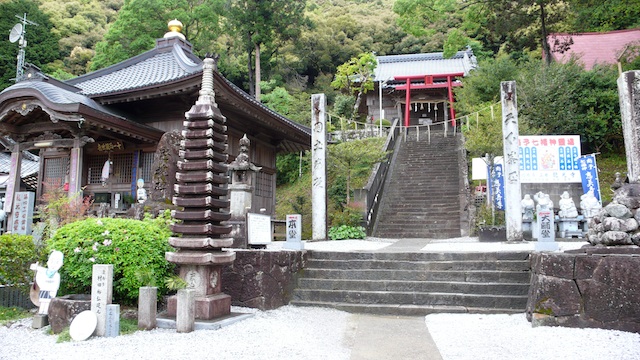 173 Togari, Mima-cyo, Uwajima City
Access
About 20 min. walk from JR Yodo Line Muden Stn.
Phone 0895-58-2186
Kukai met an old man carrying rice and believed he was a transfigured rice god (Inari-mtojin) and built a temple here.
Originally, as part of the Inari belief, people would pray to the `rice god` for an abundant harvest; however, recently many people now pray for prosperity in their businesses.