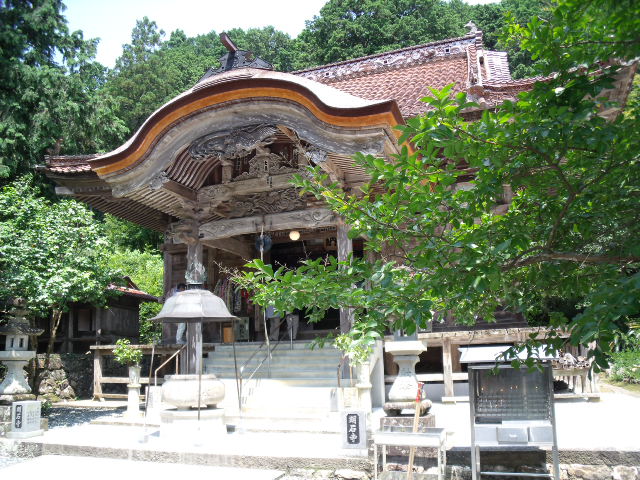 201 Ageishi, Uwa-cho, Seiyo City
Access
About 35 min. walk from JR Yosan Line Unomachi Stn.
Phone 0894-62-0032
Founded during the 6th Century by Enjuin Seicho who built various temple facilities here.
The name of this temple,`Daybreak and Stone` derives from the legend of a beautiful goddess who until daybreak carried large rocks while praying; however,
when she saw the sun coming up she disappeared.