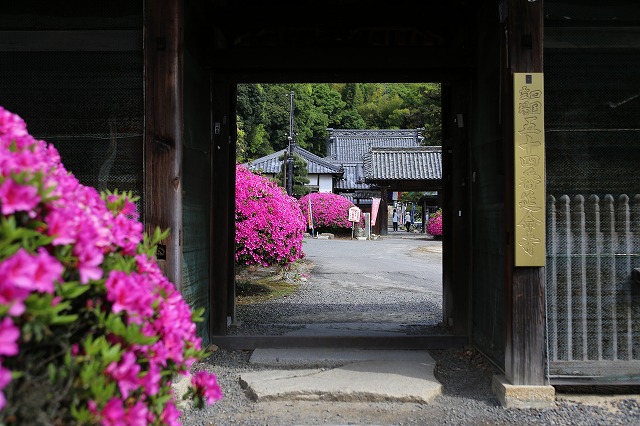 636 Agata-ko, Imabari City
Access
By bus bound for Kikuma or Hoshinoura from Imabari Stn.
Get off at Agata Bus Stop, about 6 min. walk.
Phone 0898-22-5696
Founded by Gyoki, this temple prospered as a temple for scholarly learning.
There are various legends about people trying to take the bell (made in 1704) and when they did,
it would ring wihtout anyone touching it with a sound "inuru inuru" (home home).
The thieves became scared and always returned the bell.