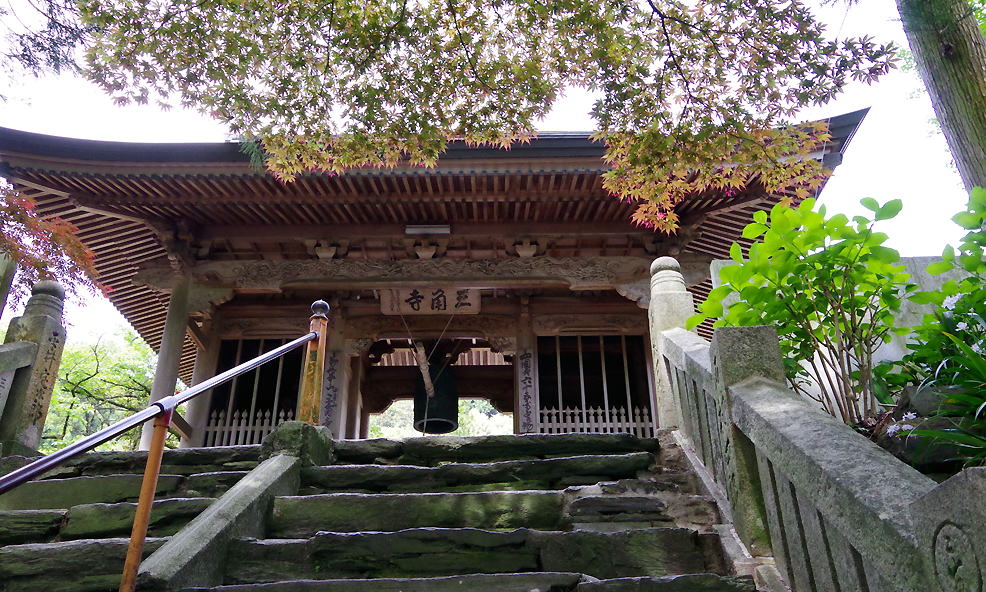 75 Sankakuji-ko, Kanada-cho, Shikoku-chuo City
Access
By bus bound for Kirinomori from Iyo-Mishima stn.
Get off at Sankakuji-buchi Bus Stop, about 45 min. walk.
Phone 0896-56-3065
During the early 8th Century, Gyoki founded this temple.
The name of this temole is `triangular temple` which originates from the triangular goma altar used by Kukai to ezterminate a
troublesome ghost which lived in this area.
People belief that the main deity will ward off misfortune and allow for easy childbirth.
People give a rice paddle if their prayers come true.