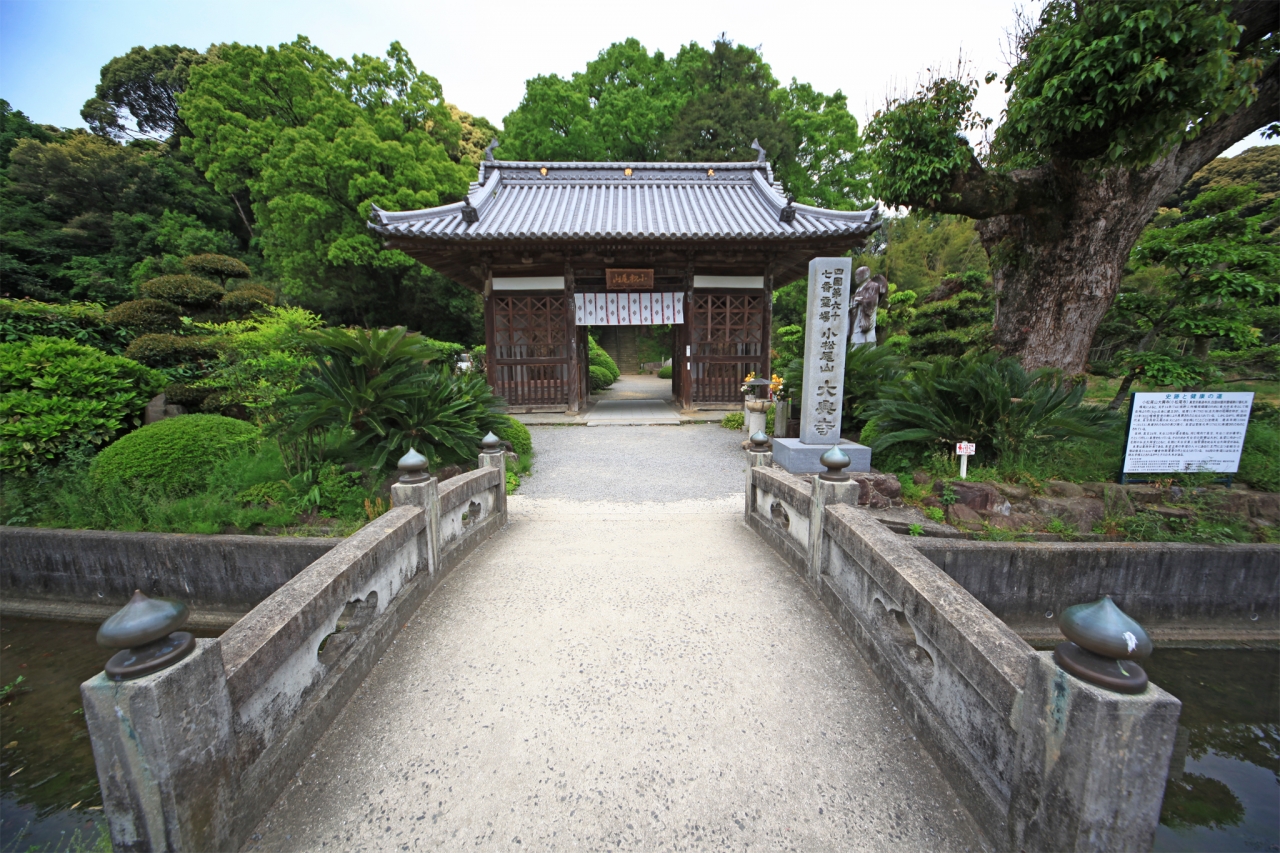 4209 Tsuji-komatsuo, Yamamoto-cho, Mitoyo City
Access
About 25 min. walk from Kanonji City community bus Mukai-shinden Bus stop.
Phone 0875-63-2341
It was founted by Kukai in 822 at the request of Emperor Saga and was originally administered by both Tendai and Shingon sects becoming a large center for religious academic learning.
Most of buildings were burned down by the troops of Chosokabe.
The Main Hall was rebuilt in the early 1600s.
The large camphor tree at the bottom of the steps if said to have been planted by Kukai.