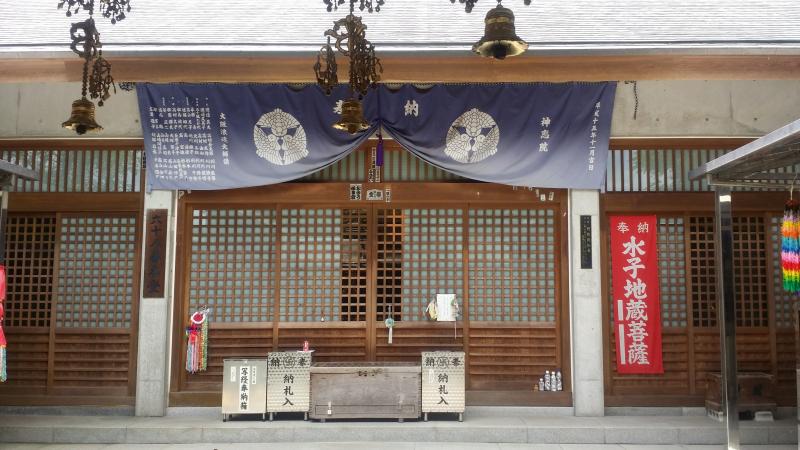 1-2-7 Yahata-cho, Kanonji City
Access
About 20 min. walk. from Kanonji Stn.
Phone 0875-25-3871
In 703, a monk called Nissho had a vision during which the god Hachiman appeared on a ship playing a koto.
Nittsu took the ship and koto and and enshrined them on the summit of Mt.Kotohiki (`harp-playing`).
Kukai later visited hare and carved the Amida Nyorai statue.
during the separation of Shintosim and Buddhism, it was moved to the same property at No.69, Kanonji.