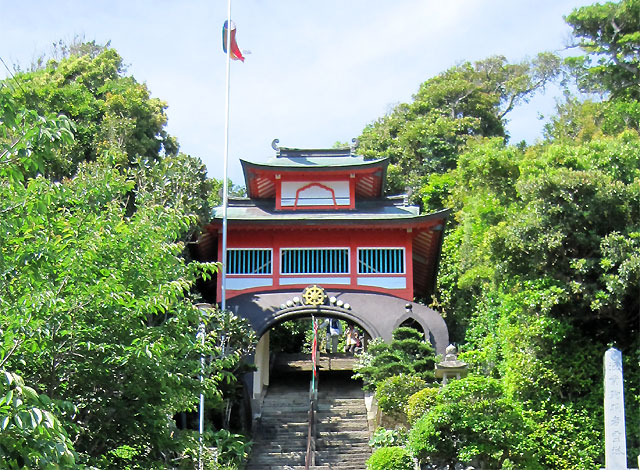 2644 Murotsu, Muroto City
Access
By bus bound for Kan-noura from Nahari Stn.,
and vice versa. In either direction, get off at
Muroto-misaki Bus Stop, about 10 min. walk.
Phone 0887-23-0025
This temple was founded in 807 by Kobo Daishi who carved the a statue of Enmei Jizo Bosatsu.
This deity is called the 'kajitori jizo' or Helmsan Jizo and fisheman believe that it will protect those on water.