Inn of pilgrimage "Kaze no kuguru" near NBR.75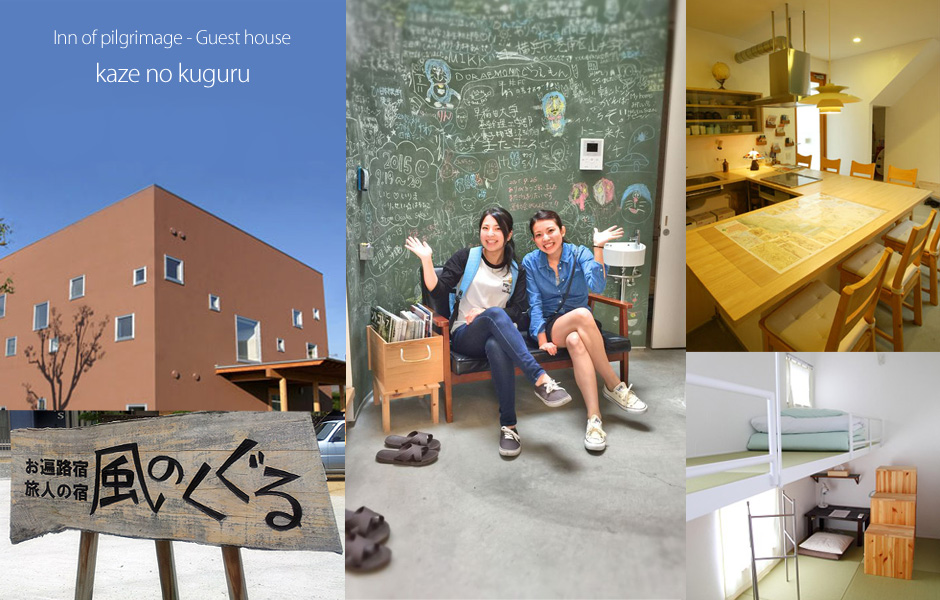 Inn of pilgrimage (Guest house), In the region is the most popular of the inn.
Japan's was designed by the famous designer, stylish inn large atrium terrace and the sky there is a large window that looks good Some of the building.
Also new beautiful and clean in the house.
Since the supermarket nearby , you can enjoy a good time and drink to bring you a drink while interacting with the local people .
Personality of friendly to speak anything to the owner attractive . You can also only if the English-speaking little .
It tells me a lot to near the noodles and information and delicious gourmet information You !
In the spirit of Japanese hospitality, facilities enhancement to heal the tired travelers.



Kamiyoshida 306-1, Zentsuji-city,Kagawa-pref.
Phone 0877-63-6110
Welcome coffee or tea , Free PC , wi-fi
check-in 16:00-22:00, check-out 10:00
email:kazenotabi@kuguru.net