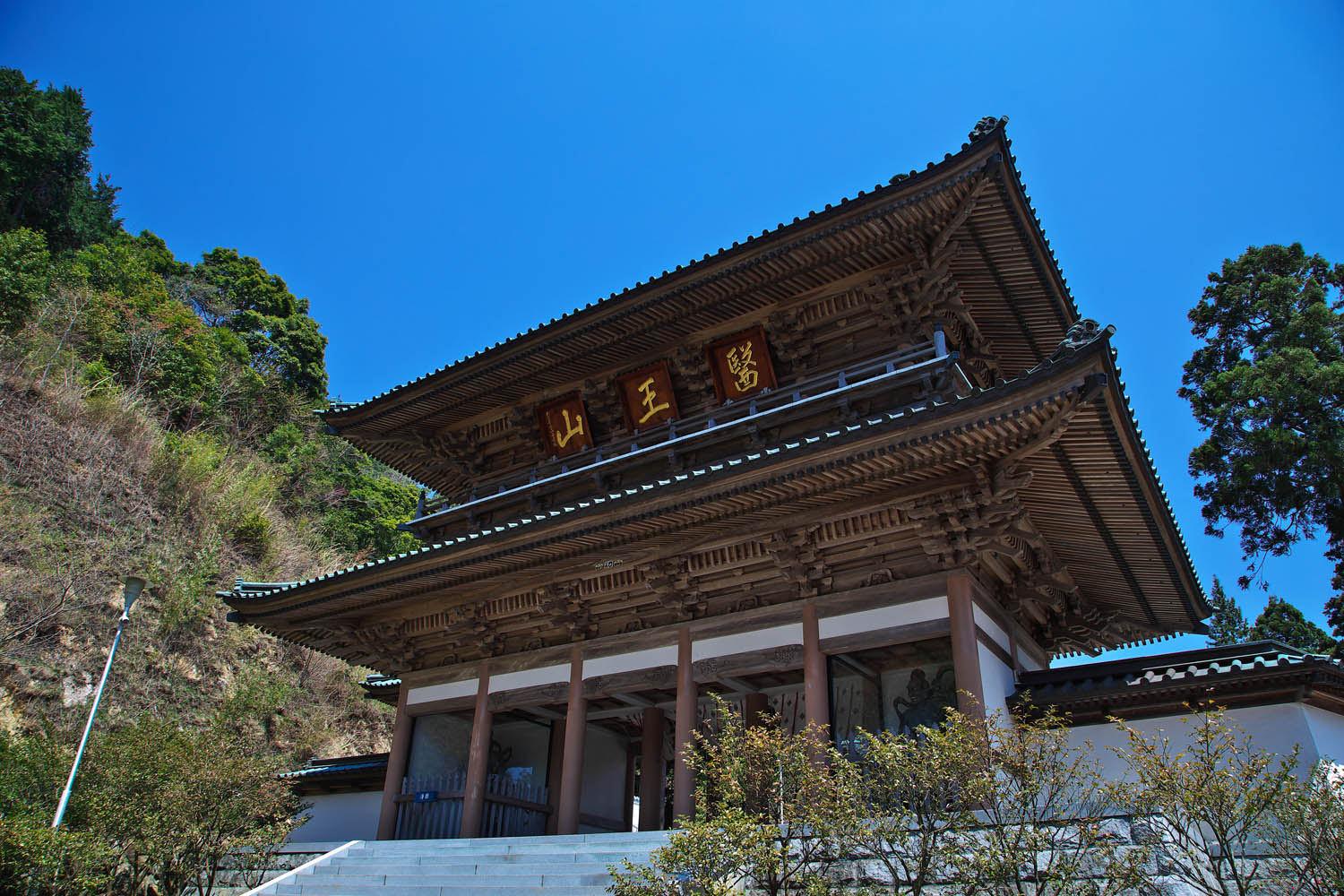 96 Tawa-kanewari, Sanuki City
Access
By bus bound for Nakayama from Nagao or Shido Stn.
Get off at Okuboji Bus Stop.
Phone 0879-56-2278
Gyoki is said to have made a hut here. Kukai, after returning from China, built a sanctuary here and carved the main deity.
The stone (Ostue-do) in front of the Main Hall is said to be where he left his staff.
This temple is the last one along the Shikoku pilgrimage route and many pilgims leave their staff here feeling that its role is complete.
This temple was one of the earliest temples to abolish the rule that woman were not allowed to climb the mountains leading to a sacred site.