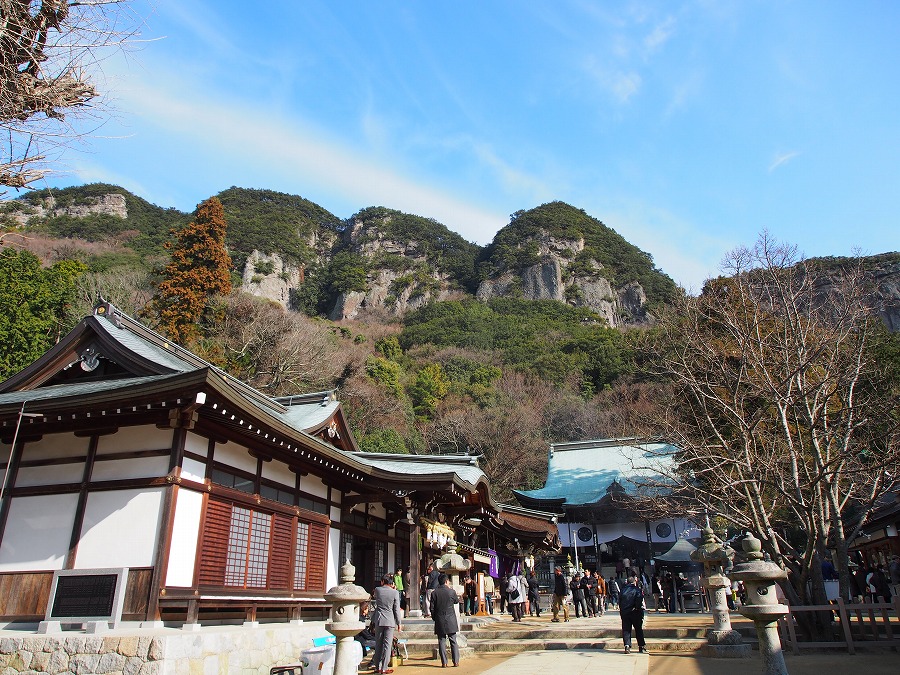 3416 Mure, Mure-cho, Takamatsu City
Access
About 25 min. walk from Kotoden Railway Yakuri Stn.
Change the ropeway.
Phone 087-845-9603
Before Kukai departed for China, it is said that he came here, planted eight chestnuts (ya-kuri) and prayed that his journey would be safe.
Returningto Japan, he revisited this site and participated in ascetic training. At that time, 5 swords fell from heaven and a mountain God appeared declaring that this land was sacred.
The eight chestnut seeds had grown into large trees.