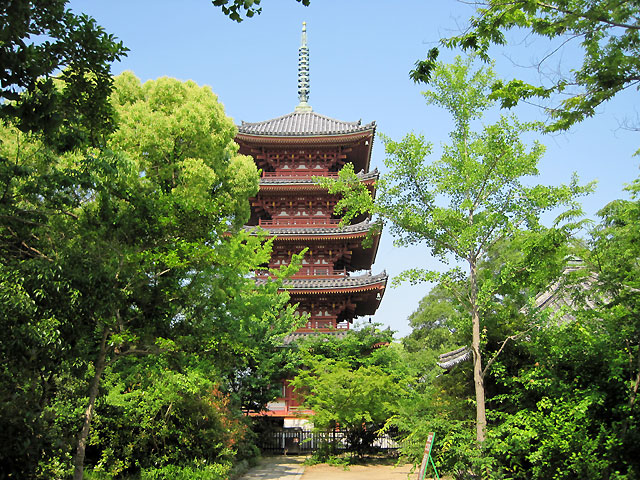 1102 Shido, Sanuki City
Access
About 5 min. walk from JR Kotoku Line Shido Stn.
Phone 087-894-0086
When Fujiwara no Fuhito (659-720) was constructing Kofukuji temple in Nara, his sister sent him three treasure balls in memorial of their father who had passed away; however, as the boat bearing these jewels passed through Shido Bay, the undersea dragon-god stole them.
Fuhito married a local woman diver whom he asked to retrieve the balls.
She agreed to do it if their son could inherit the Fujiwara clan.
She was successful in getting the treasures, but unfortunately died as a result.