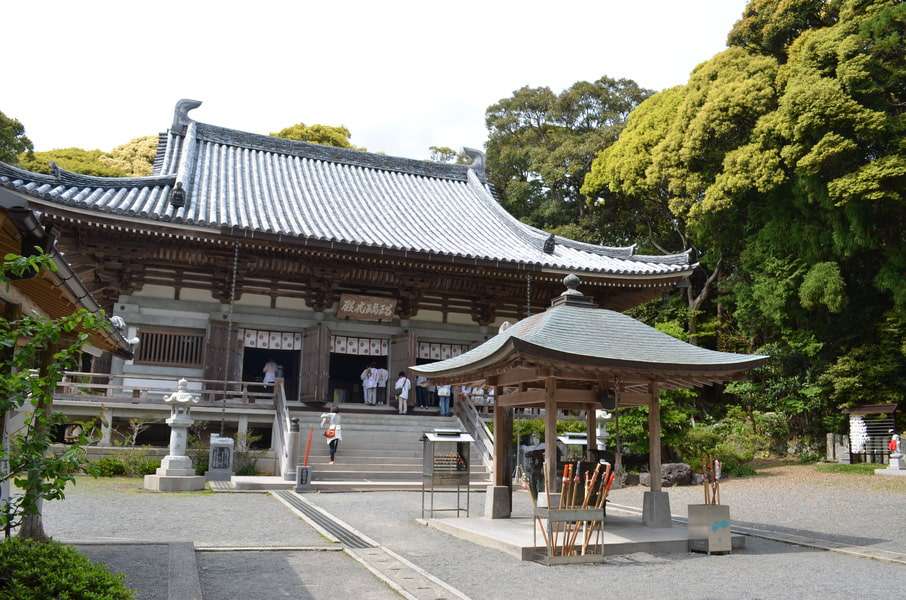 523 Moto-otsu, Muroto City
Access
By bus bound for Kan-noura from Nahari Stn.,
and vice versa. In either direction, get off at
Motohashi Bus Stop, about 50 min. walk.
Phone 0887-23-0026
It is believed that in 807, Kobo Daishi founded this temple; however, when he arrived a tengu appeared and entered a debate with Kobo Daishi.
The tengu lost the battle and was told never to appear again and confined to Cape Ashizuri-misaki.
There are pictures on the wall of the Daishi Hall describing this story. On the precinct is a museum with whale fishing tools on display.