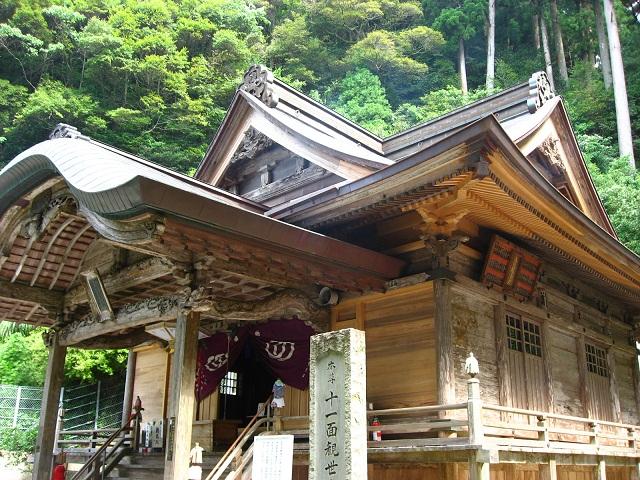 2594 Tonohama, Yasuda Town
Access
About 90 min from Gomen-Nahari Line Tonohama Stn.
Phone 0887-38-5495
During the 7th Century, Gyoki Bosatsu visited here and carved a statue of the eleven-faced Kanzeon Bosatsu as the main deity. In 809 Kukai came, constructed various buildings, and designated this area as a sacred site.
Some consider this temple to be a difficult place to reach (nansho) because the path that leads up to it continues for more than a kilomater at a slope of 45 degrees.