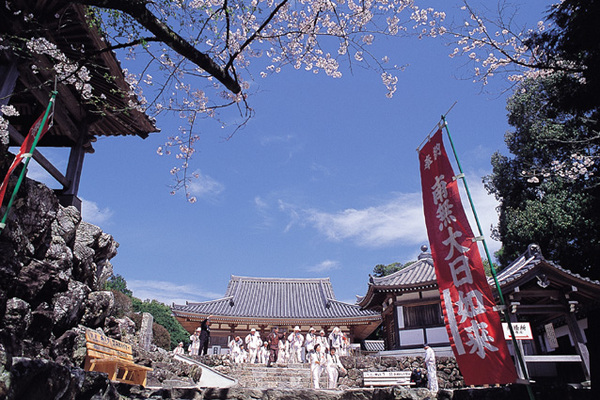 476 Bodaiji, Noichi-cho, Konan City
Access
About 25 min. walk from Gomen-Nahari Line Noichi Stn.
Phone 0887-56-0638
Gyoki founded this temple and carved the 1.46m statue of Dainichi Nyorai.
Around 806, Kobo Daishi visited a spot 2km away, carved Yakushi Nyorai from a camphor tree using his fingernails and made the Inner Sanctum.
This deity is called, 'Fingernail Yakushi' and is believed to cure sicknesses above the neck.