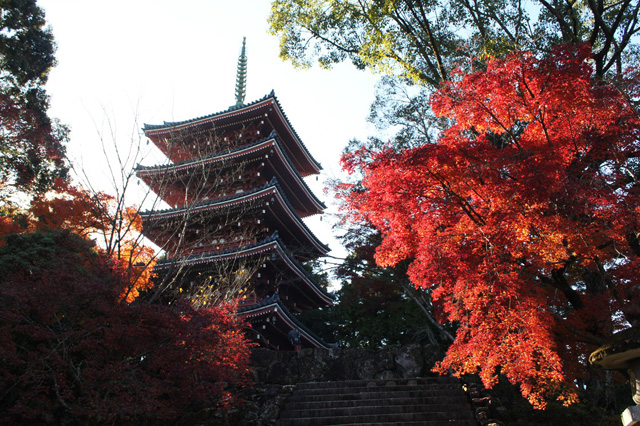 3577 Godaisan, Kochi City
Access
By bus bound for Gomen-machi Stn.
from Harimaya-bashi Stn. Get off at Aoyagi-bashi-higashizume Bus Stop, about 30 min. walk.
Phone 088-882-3085
According to legend, Emperor Shomu was told by Monju Bosatsu to find a place similar to Mt. Godai-san in China.
He commanded Gyoki to search for such a place and founded this temple in 724. Originally, there was a 3-storey pagoda, but it was blown down by a typhoon in 1899.
The present 5-storey one was built in 1980.