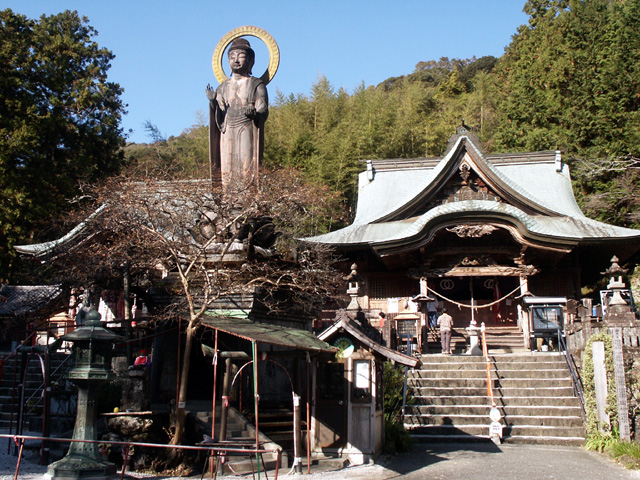 568-1 Takaoka-cho-tei, Tosa City
Access
By bus bound for Takaoka-eigyosho from Sakai-machi Bus Stop.
Get off at Tosa-shiminkoen-mae Bus Stop, about 40 min. walk.
Phone 088-852-0316
It is said that Gyoki founded this temple in 723 when he carved a statue of Yakushi Nyorai.
The name Kiyotaki or pure waterfall comes from the legend that Kukai after praying for abundant harvest he struck his staff on the ground and out came pure water which turned into a waterfall.