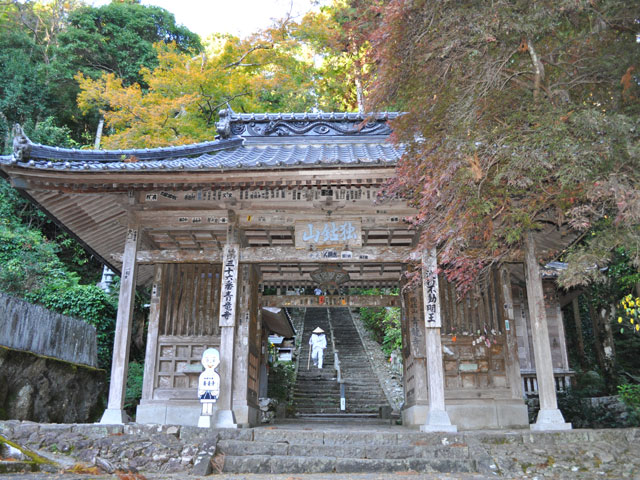 601 Ryu, Usa-cho, Tosa City
Access
By bus bound for Usa from Kochi Stn.
Get off at Skyline-iriguchi Bus Stop, about 40 min. walk.
Phone 088-856-3010
When Kukai was in China, he studied under the direction of Keika (Huikyo; 668-749), the 7th patriarch of Shingon Buddhism, at Shoryuji.
Before Kukai left to return to Japan, he threw a vajra (five-pronged ritual object) towards the east and later found it at this spot.
He founded this temple giving it the same name as the one in China in memory of his master.