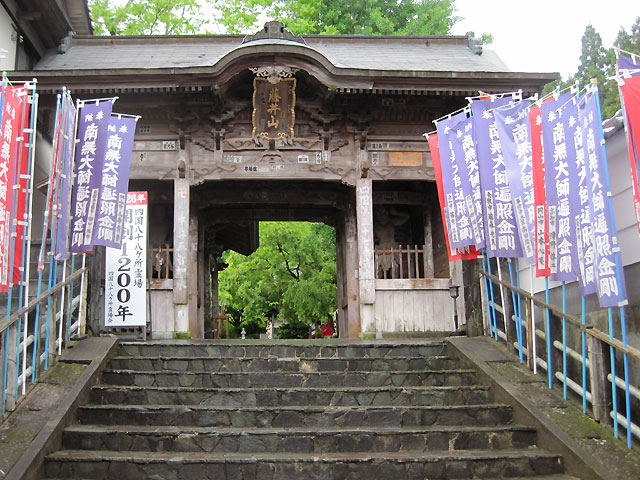 3-13 Shigekushi-machi, Shimant Town
Access
About 10 min. walk from JR Dosan Line Kubokawa Stn.
Phone 0880-22-0376
Founded by Gyoki. Later, Kukai visited this site and added 5 temples in which he placed a different deity; Amida Nyorai, Kanzeon Bosatsu, Fudo Myoo, Yakushi Nyorai and Jizo Bosatsu.
On the ceiling of the Main Hall are 575 pictures.