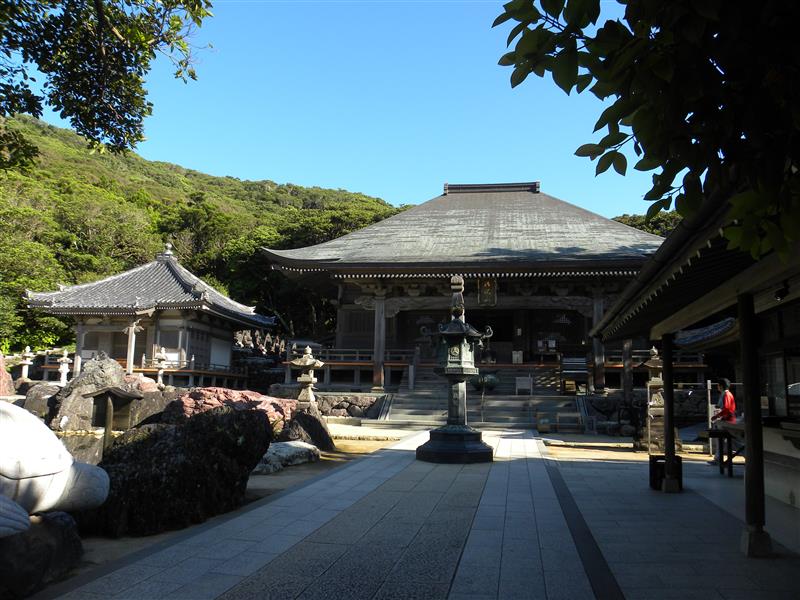 214-1 Ashizuri-misaki, Tosashimizu City
Access
By bus bound for Ashizuri-misaki from Nakamura Stn, about 105 min.
Get off at the last stop.
Phone 0880-88-0038
In 822, Kobo Daishi followed the wish of Emperor Saga, carved a statue of Senju Kannon and founded this temple.
It is believed one can set off for the land of paradise (fudaraku) where Kannon lives from here because Kobo Daishi saw Kannon when looking out into the sea.