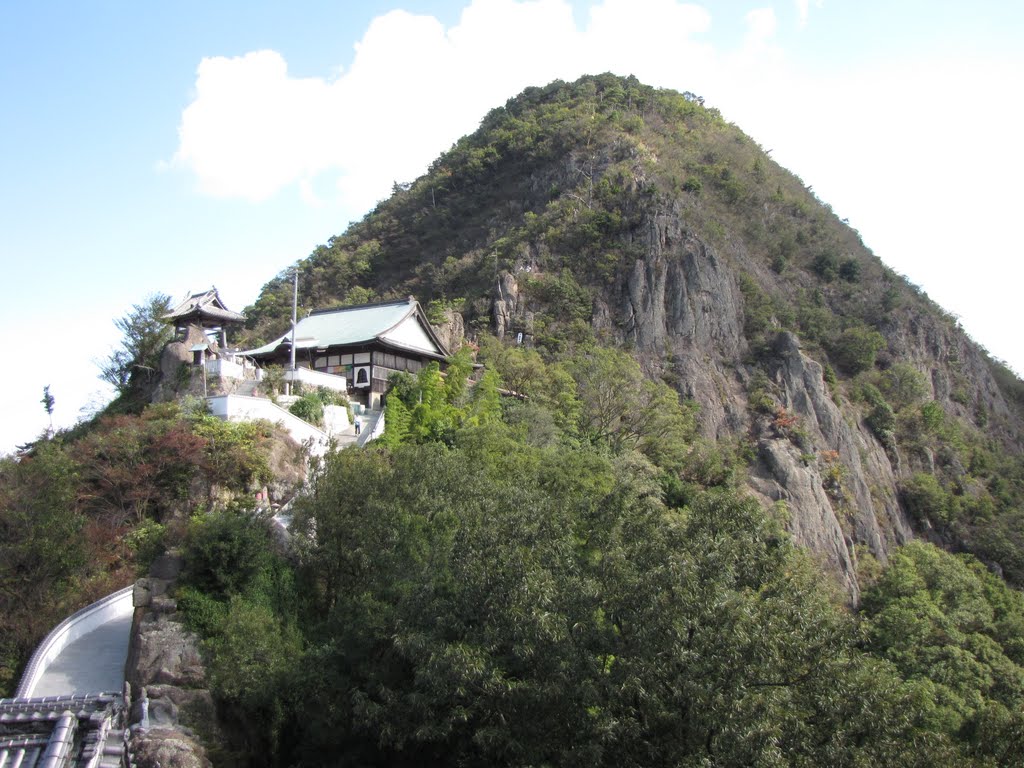 1091 Yoshiwara-cho, Zentsuji City
Access
By community bus from Zentsuji Stn.
Get off at Yoshiwara-kominkan, about 15 min. walk.
Phone 0877-63-0073
According to legend, Kukai, at the age of seven, climbed the mountain (481m) and said, "I want to enter the world of Buddhism and save many people.
If it is not possible for this wish to come true, I command that Shaka Nyorai appear.
If not, I will throw away my life." He then jumped off a cliff and Shaka Nyorai and a heavenly being peared and saved his life. As a result, he carved a statue, onstructed temple buildings, and founded this temple.