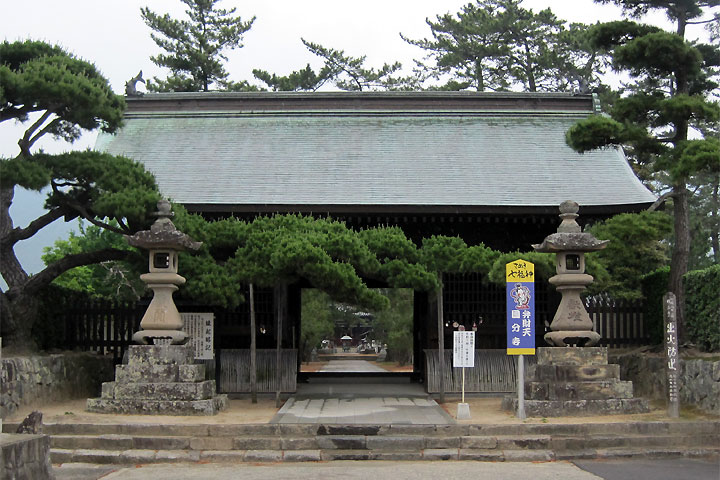 2065 Kokubunji-cho-kokubu, Takamatsu City
Access
About 5 min. walk from JR Yosan Line Kokubu Stn.
Phone 087-874-0033
This is the fourth of the Shikoku provincial temples (kokubunji) and was founded by Gyoki Bosatsu who carved the 5.2m main deity statue.
Later, Kukai came, repaired the statue and made this temple a sacred site.
The bell and Main Hall have escaped any damage over the centuries and are Important Cultural Treasures.