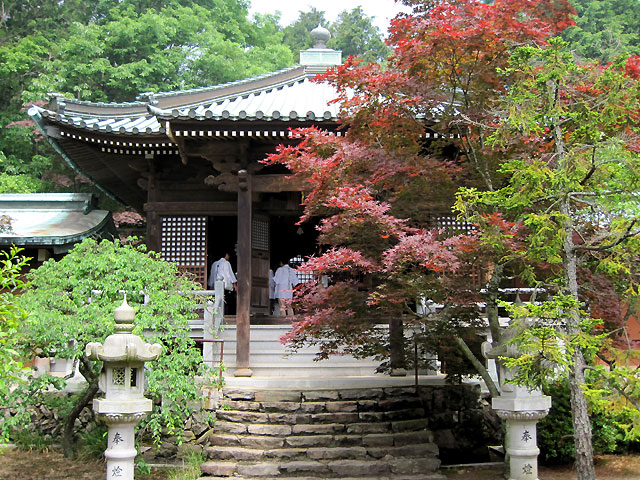 1506 Nakayama-cho, Takamatsu City
Access
By bus bound for Yuzuriha from Takamatsu Stn.
Get off at Negoroji-guchi Bus Stop, about 60 min. walk.
Phone 087-881-3329
Kukai is said to have visited this site before going to China, built a grass hut and consecrated it as a sacred place.
Later, in 832, Chisho Daishi came and was told by a mysterious old man to built various buildings in the area.
There is a story from 400 years ago of a `ushi-oni`(devil cow) which tormented the local people.
An expert archer, Yamada Kurando Takakiyo, was able to kill the beast and today, a statue of it can be seen at this temple.