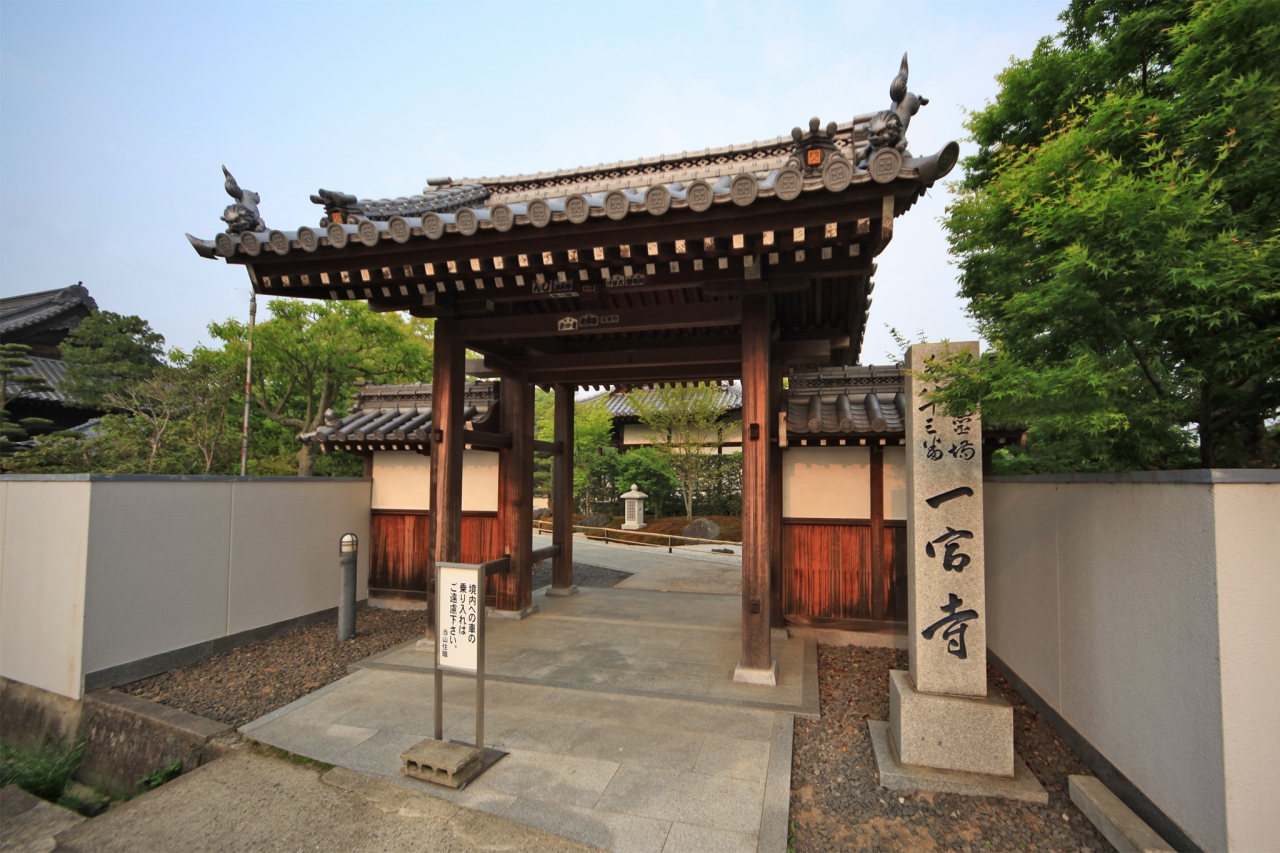 607 Ichinomiya-cho, Takamatsu City
Access
About 10 min. walk from Kotoden Railway Ichinomiya Stn.
Phone 087-885-2301
According to legend, Gien Sojo (d.728) founded this temple during the Taiho era (701-704).
When a provincal shrine (Ichinomiya) was built in each province, Gyoki named it Ichinokiyaji.
Between 806-810, Kukai stayed here, carved and enshrined the main deity statue.
Peek into in the small shrine of Yakushi Nyorai.
It is said that if you are not of a good heart, you will not be able to pull your head out.