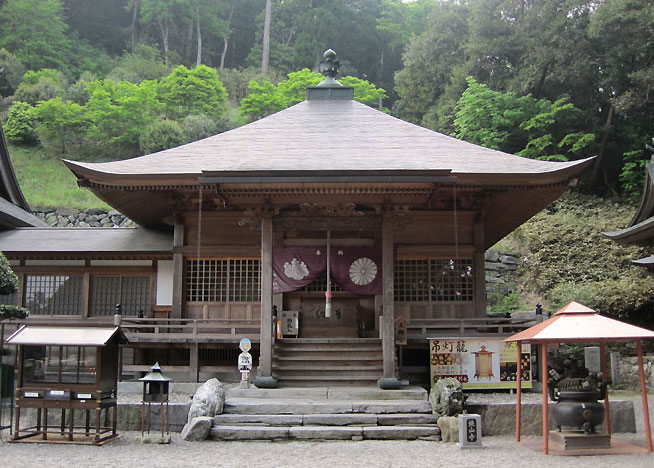 318 shimobun, Kamiyama Town
Access
Buy bus bound for Yorii-naka from Tokushima Stn.
Get off at the last stop.
Change bus for Shosanji Bus Stop. about 80 min. walk.
Phone 088-677-0112
Kukai visited here to carry out ascetic training; however,
according to legend, a large serpent set fire to the entire mountain (shosan).
While chanting Pure Word (Shingon) sutras,Kukai climbed the mountain under the protection of Kokuzo Bosatsu and confined the dragon into a save.
This cave, which remains today, can be found on the way to the Inner Sanctuary.