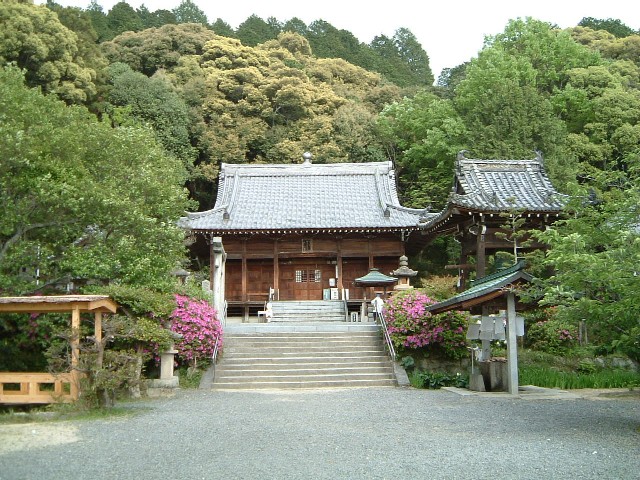 32 Hatadera-machi Matsuyama City
Access
By bus bound for Tsuda-danchi-mae from Kume Stn.
Get off at Hantaji-guchi Bus Stop, about 10 min. walk.
Phone 089-975-0319
Gyoki founded this temple around 750 and later, Kukai as well as Ippen Shonin (1239-1289),
the founder of Jishu Sectalso trained and studied here.
Within the Shoten Hall there is a Kangiten (protective deity) which is said to help withpassing exams,
having a prosperous business, warding off misfortune and assuring a good relationship between husband and wife.
The bwll was made in 1696 due to the contributions from a wide range of people.