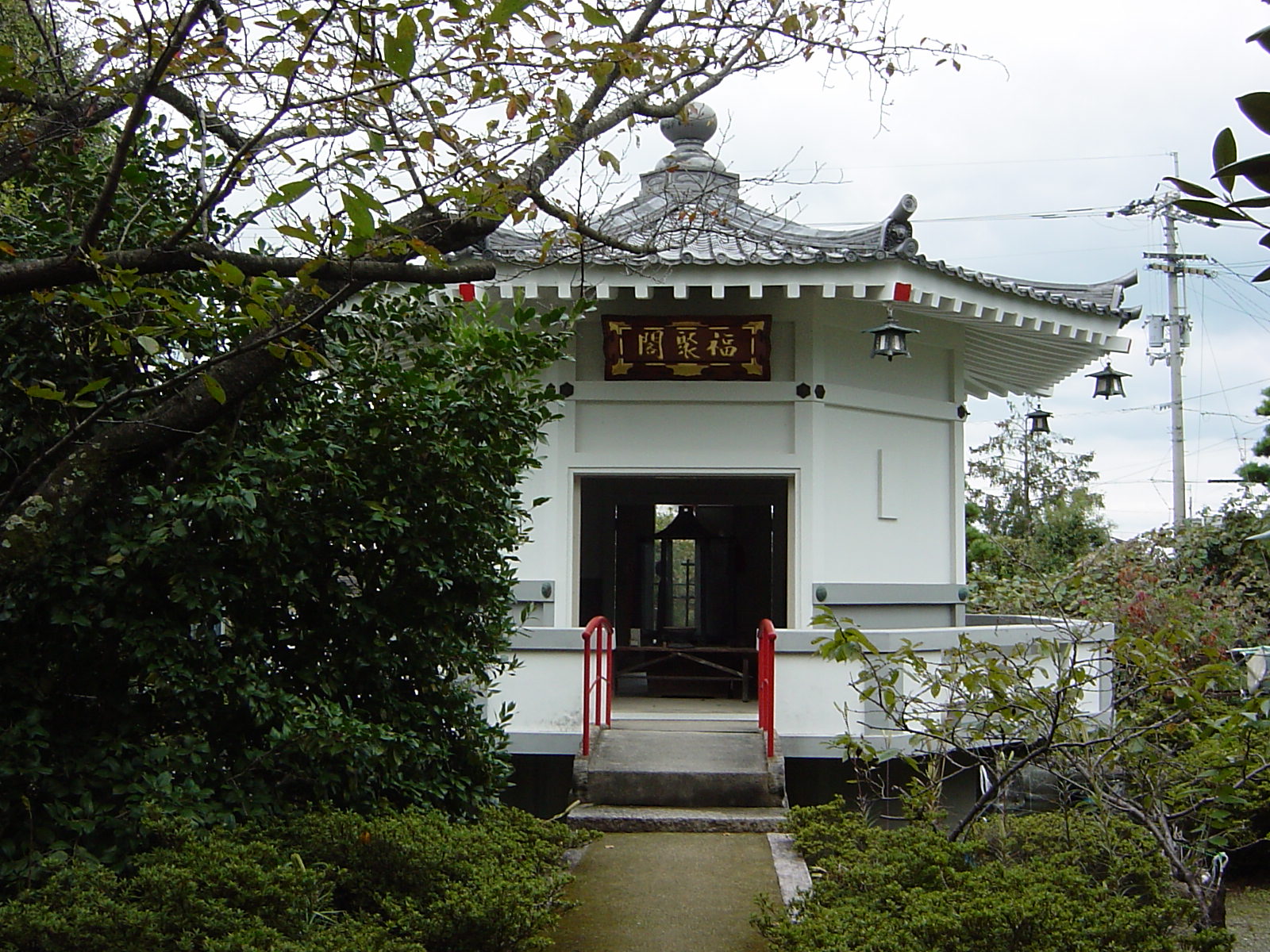 1048 Himi-otsu, Saijo City
Access
About 3 min. walk from JR Yosan Line Iyo-Himi Stn.
Phone 0897-57-8863
This is only temple along the Shikoku pilgrimage route that has Bishamonte as its main deity which was made by Kukai.
Within the precincts there is a rock with a round hole in the middle.
It is said if can walk from the Main Hall with one's eyes closed while saying your wish and put one's staff through the hole that your prayer will come true.