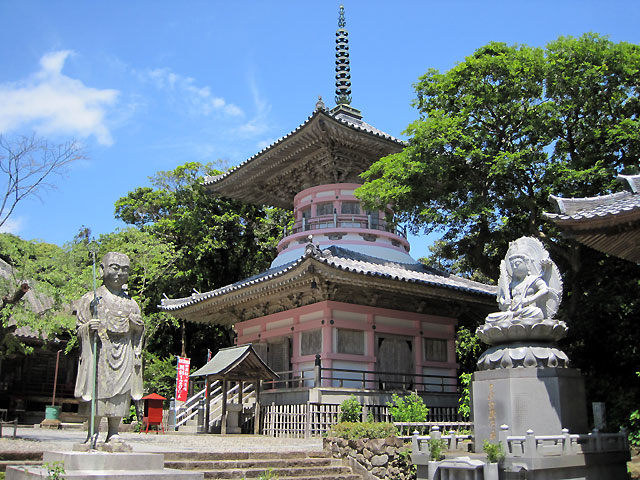 4058-1 Muroto-misaki-cho, Muroto City
Access
By bus bound for Kan-noura from Nahari Stn.,
and vice versa. In either direction, get off at
Muroto-misaki Bus Stop, about 30 min. walk.
Phone 0887-23-0024
This temple is at the tip of Cape Muroto-misaki, a warm place in Shikoku where subtropical plants grow.
Kobo Daishi, first came here at age 19, and spent time chanting the Gumonjiho sutra in a cave. At 33, he returned, carved the main deity and founded the temple.
It is believed that while here when looking at the sea and sky, he changed his name to 'Kukai'.