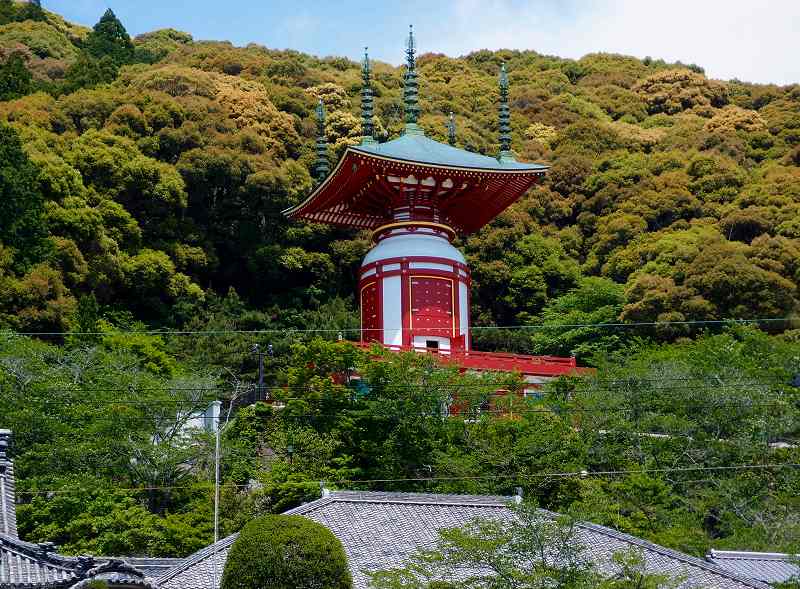 285-1 Teramae Okugawachi, Minami Town
Access
About 10 min. walk from JR Mugi Line Hiwasa Stn.
Phone 0884-77-0023
Founded by Gyoki. In 815, at the age of 42, Kukai visited this temple, prayed thet misfortune would not come upon himself and otheres, and carved the Yakushi Nyorai statue.
There are 42 steps for men and 33 for woman. On each step, many people leave a small manetary donation and pray for good fortune.