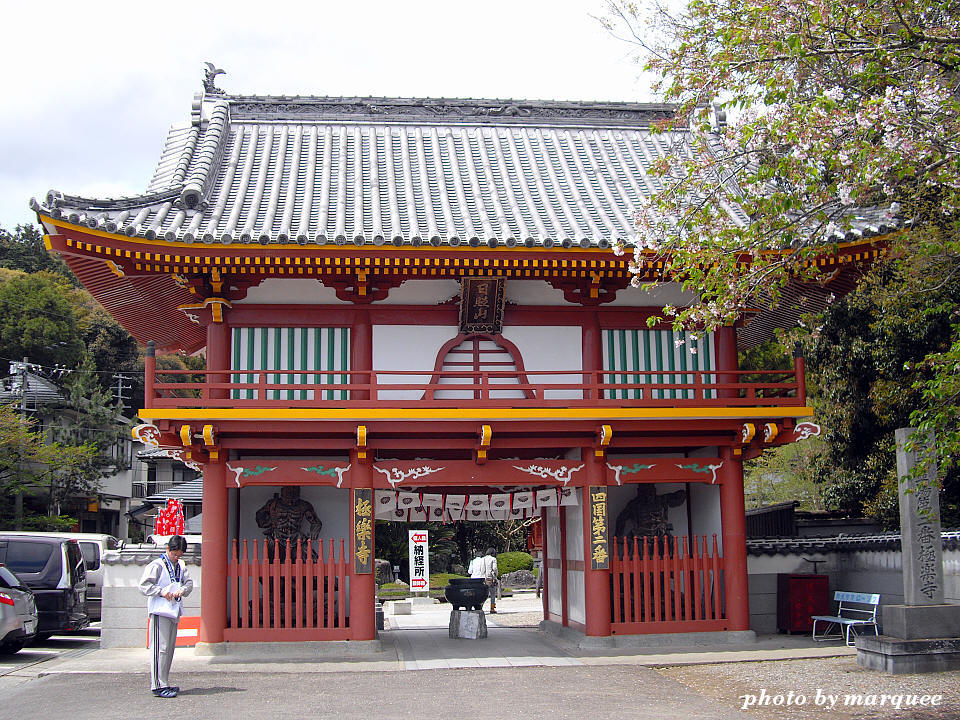 112Hinoki-dannoue,Oasa-cho,Naruto City
Access
About 15 min. walk from JR Kotoku Line Awa-Kawabata Stn.
Phone 088-689-1112
This temple was founded by Gyokl; however Kukai carved the main deity Amida Nyorai-the deity of light.
In ancient times, it is said that this light reached the sea and prevented the fisheman from catching fish, so a small hill was built in front of the image. On the grounds, there is a large cedar three which is said to give one a longer life. People also come here to pray for an easy childbirth.