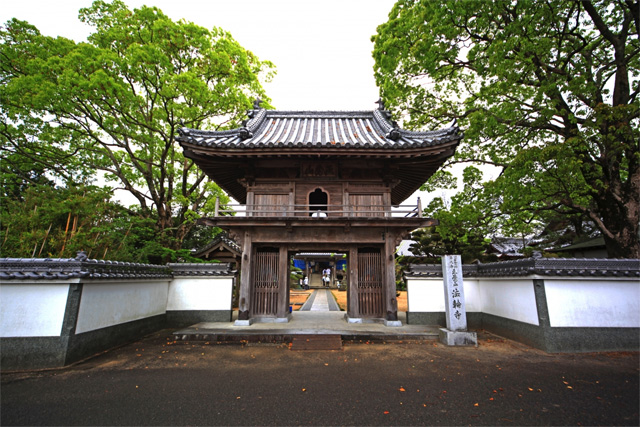 198-2 Donari-cho-tanaka, Awa City
Access
Buy bus bound for Tokushima-eki, from Kamojima Stn.
Get off at Nijo-naka Bus Stop, about 20 min. walk.
Phone 088-695-2080
Kukai learned that there was a ahite snake living in a valley nearby that protected Buddhists,
so he carved a statue of Shaka Nyorai and founded this temple.
The main deity is made in the Nehan style (see pg 26) and is the only one along the Shikoku Pilgrimage.
In the Main Hall, many straw sandals (waraji) have been hung by people wishing for a cure of some sort of leg ailment.