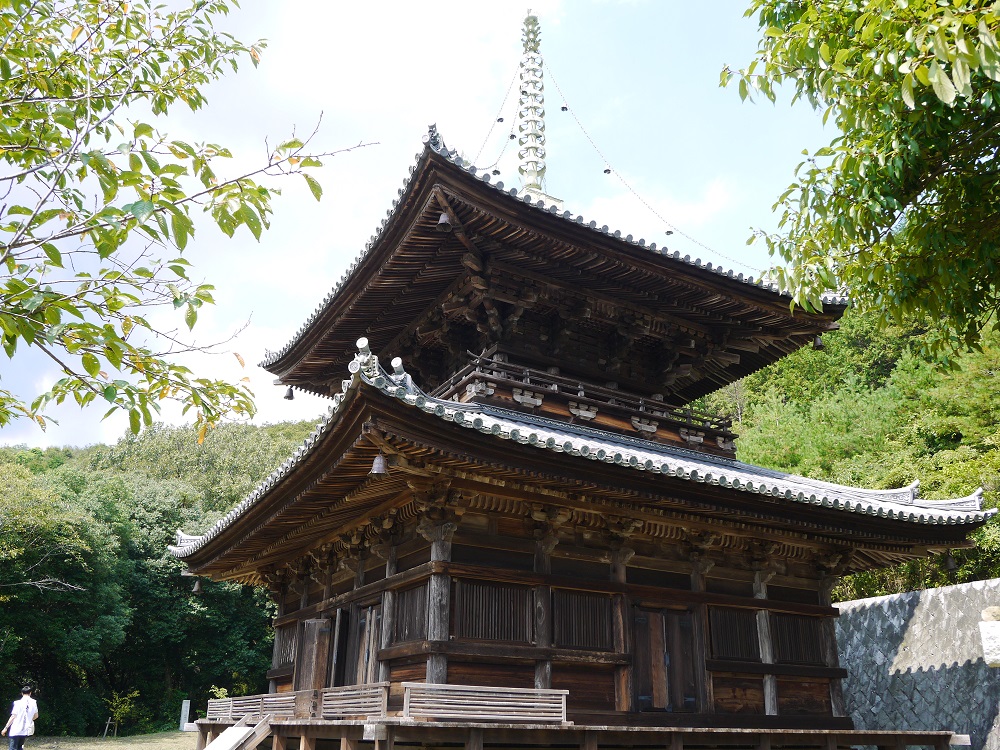 129 Ichiba-cho-kirihata, Awa City
Access
Buy bus bound for Tokushima-eki, from Kamojima Stn.
Get off at Nijo-naka Bus Stop, about 90 min. walk.
Phone 0883-36-3010
When kukai passed by this area, he asked for soma old cloth; however, a young woman presented him with a brand new kimono.
The woman said to Kukai that she would like to become a saint and save people. She left home and shortly thereafter changed into a Senju Kannon.
The large tower was moved here from Sumiyoshi Shrine in Osaka in 1873.