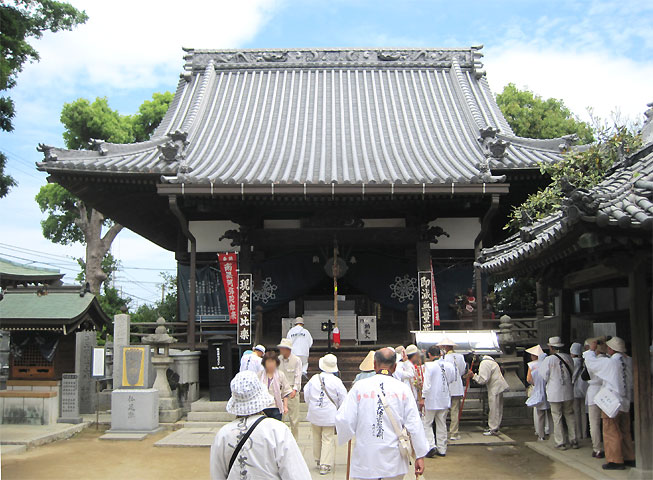 1-182 Wake-machi, Matsuyama City
Access
About 5 min. walk from JR Yosan Line Iyo-Wake Stn.
Phone 089-978-1129
Founded by Gyoki during the mid-8th Century; however, it was moved to its present location in 1633. In 1921, Frederic Srarr,
ananthropologist professor from the Univercity of Chicago, visited this temple and was shown the oldest bronze nameplate (osamefuda) that exists along the Shikoku Pilgrimage route.
(Not available for public viewing) To the left of the Daishi Hall is a lantern on which is carved a statue of Mary, disguised as Kannon, which would have been worshipped by the hidden Christians.