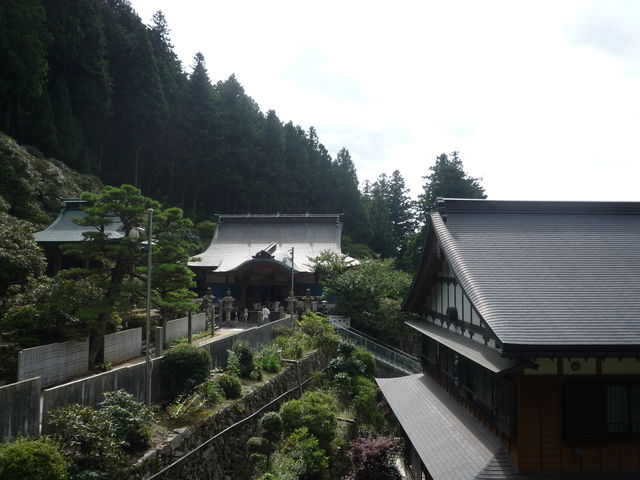 2253 Ishizuchi, Komatsu-cho, Saijo City
Access
y bus bound for Ropeway-mae from Iyo- Saijyo Stn.
Get off at Yokomine-tozanguchi Bus Stop.
Change bus for the last stop about 10 min.walk.
Phone 0897-59-0142
This temple (740m) was founded in 651 by En-no-Gyoja. Later, Kukai spent time in training here and enshined the main deity.
It is said that through praters given here, the brain illness of Emperor Kanmu (781-806) was cured.
During the early Meiji period, the temple fell into disuse, but in 1909 it was restored.